The satanism that sits behind the scenes and is the primary "faith" of those who run our world is becoming less and less hidden:
The Gotthard Base Tunnel — a record-setting 35.4 miles long, and farther below ground than any other tunnel — was inaugurated Wednesday. The occasion was marked with a celebration that promoted "Swiss values such as innovation, precision and reliability," as the tunnel's website puts it. But to most, it seems like a truly Satanic Ritual in many ways!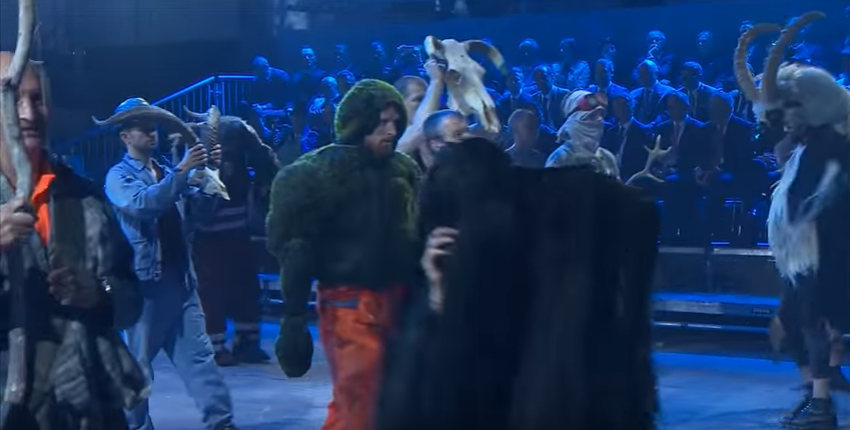 A dance troupe also performed in just their underwear before fireworks were sent blasting into the sky outside the venue.
The out-there event was in honour of the world's longest rail tunnel, running for 35 miles under the Swiss Alps, and was put together by German director Volker Hesse.
It featured a baby with feathered white wings and oversized head and a man dancing with a bird's nest on his head. Music was provided by Alpine horn players, an army band and live choirs.
The show included a goat-man who yelled on the stage while surrounded as dancers dressed up as straw bales and surrounded by men and women in veils.
Katehon experts comment this:
The satanic and sodomite imagery surrounding the opening of the tunnel showed the artistic and religious preferences of the globalist elite. The opening of the Tunnel was a symbolic anti-Christian act of devil-worship. The post-modernist show tied with old imagery such as a goat-man was an obvious message. The presence of EU leaders is also significant.
End of quote.
Richard
Check out the extraordinary new, life-changing technology at www.magravsplasmaproducts.com